Sorry, no items matching your request were found.
Reset Search
Acura RLX Exterior Features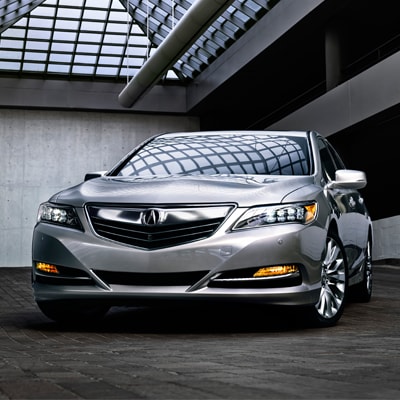 Jewel Eye® LED Headlights
Brilliantly Brighten What's Ahead
Crafted with white beams and a more brightened effect than HID or halogen headlight alternatives, the built-in standard Jewel® LED headlights of the 2019 Acura RLX require less energy to masterfully illuminate local roadways and what lies ahead. Lasting longer than these other options by a wide margin, you can spot what's next in luxury fashion while keeping other vehicles well aware of your presence.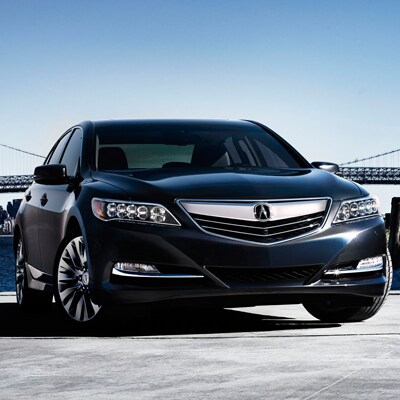 V6 Engine
Elevate to Dynamic
Ready to take your driving from uninspiring to dynamic? In the 2019 Acura RLX, this compelling possibility becomes your reality. A 3.5-liter V6 engine - producing 310 horsepower and 272 pound-feet - elevates you to this capable level, picking up speeds quicker and offering enhanced under-the-hood burst that keeps you moving on confident terms.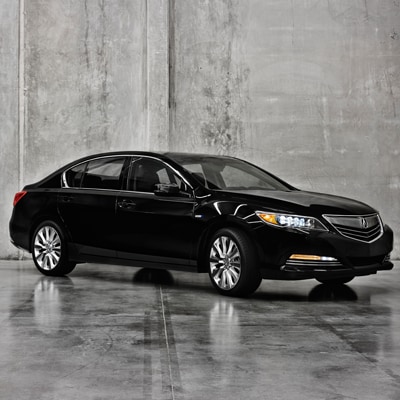 Super Handling All-Wheel Drive™
Masterful Torque Vectoring Response
A rare quality of responsiveness to the open road is what distinguishes the available Super Handling All-Wheel Drive™ system of the 2019 Acura RLX from other luxury sedan configurations. Engine power is transferred from the front to back, followed up by side to side transitions, for a brilliant torque vectoring response that improves change in direction, management of sharp turns, general handling capability, and poor weather command.
Acura RLX Interior Features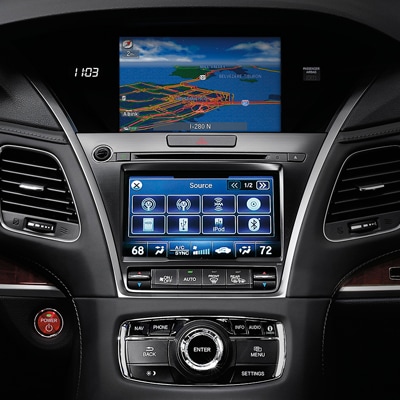 GPS-Linked Climate Control
Account for the Sun's Positioning
Beyond the custom comfort of a tri-zone automatic climate control system - offering individual settings management of interior temperatures and airflow for front row travelers and back seat guests - the 2019 Acura RLX uses a GPS receiver synced to the Acura Navigation System to monitor the real-time position of the sun. This effect allows you to anticipate potential rises or declines in temperature, adjusting these settings accordingly for optimal convenience.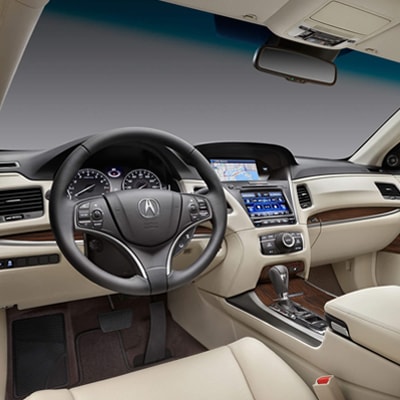 AcuraLink Real-Time Traffic™
Commuting Reports in Real Time
Looking to find a better route in real time for congested traffic avoidance and a more time-friendly commute? With AcuraLink Real-Time Traffic™, a built-in reporter that manages weather, traffic flow, accidents and other travel inputs, you can anticipate what lies ahead and the time it will take to reach your outlined destination. When updates are provided, alternative route suggestions are even generated for you to consider in these heavy-traffic situations.
Acura of Honolulu
When it comes to shopping for a new or pre-owned vehicle, our team invites you to make Acura of Honolulu your very first stop. In Honolulu, our team is here to put your needs first. We understand that navigating the path to car ownership can be stressful. With this in mind, our team is here to provide each of our Waipahu, Mililani, Oahu and Pearl City area customers with a car shopping experience that's as stress-free as it is enjoyable. From assisting you in choosing the ideal vehicle for satisfying your every automotive need, to providing you with the financing that you need to afford it, our team is committed to helping each of our customers to navigate the path to car ownership with absolute ease. Ready to start shopping? Then we invite you to stop by Acura of Honolulu to speak with a member of our dedicated sales team about what we can do for you.
Plus government fees and taxes and $395 dealer document processing charge.